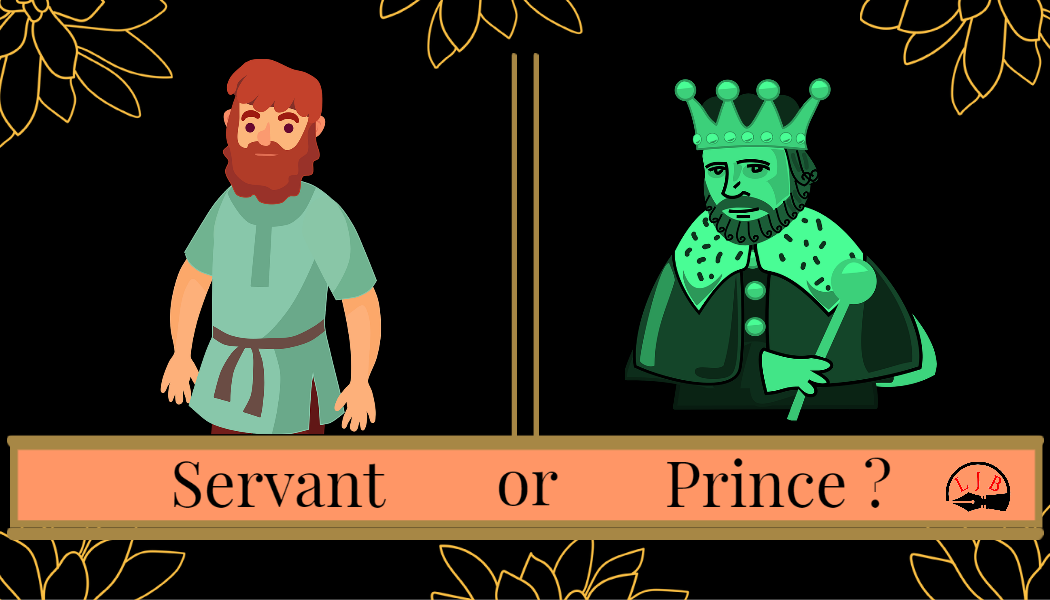 When God changed Jacob's name to Israel, He was telling all of His children those who serve effectively are royalty, they are indeed royalty as soon as they realize the truth and appropriate it by faith into their lives. The word 'Israel' means "Prince with God." The fact is that most of those who follow God do not 'know' God. Many of them have spent countless years or even decades in some cases hearing about God, but they don't 'hear God.' They study, analyze, and memorize; but they don't 'know' God intimately because they have never taken their place at the King's table as His royal linage. ~ "They seek Me daily, And delight to know My ways…you search the Scriptures, for in them you think you have eternal life… but you are not willing to come to Me that you may have life" (Isaiah 58.2, John 5.39,40).
The Intimacy of Father & Son
They love to know all about God, but decline to come to God so they can know Him. ~ "Many will say to Me in that day, 'Lord, Lord, have we not prophesied in Your name, cast out demons in Your name, and done many wonders in Your name?' And then I will declare to them, 'I never knew you; depart from Me, you who practice lawlessness!" (Matthew 7.22,23). Note that the condition here was 'knowning God,' not knowing about Him. These 'so called' Christians were so deceived by their religious routines that they actually thought they knew God, when in reality they had worked against Him their entire life. How could anyone think they were a child of God without knowing Him and living in communion with Him every day. Jesus demonstrated what a true child of God is ~ "I do nothing of Myself; but as My Father taught Me, I speak these things" (John 8.28).
The Father & His Children
Jesus didn't do anything except what the Father had told Him to do. His communion with Father was constant. He lived in the Father's presence day and night. Jesus said He is 'the1 way' and He is 'the Son.' — He is the only way to be a son, a child of God. The only children of God are those who are in relationship with God, in communion. These are the true children who leave all behind and come into communion with the father and the son. ~ "Then they also brought infants to Him that He might touch them; but when the disciples saw it, they rebuked them. But Jesus called them to Him and said, "Let the little children come to Me, and do not forbid them; for of such is the kingdom of God" (Luke 18.15,16).
The Family of God
How did the children come to the Father? They had to come to Jesus by His true disciplines (children), which symbolizes the church. Every true child of God is born by the virgin mother, the³ church. Never confuse a servant from a prince. If one desires to enter into the house of God, it can only done by entering into communion with His children first. This is clearly taught by both the Passover celebration in the Old Testament and the Communion sacrament in the New Testament. ~ "And the servant abideth not in the house for ever: but the Son abideth ever" (John 8.35).
In the Father's Presence
It is impossible to have communion or Passover without first assembling correctly with the family of God. Every child of God will take his place at the table of intimate communion with the Father and the Son, they will not follow servants, only children. The Apostle John as with the other ministers of our Lord spoke of this many times. Let's have a look at the first epistle of John the Divine… ~ "That which we have seen and heard we declare to you, that you also may have fellowship with us; and truly our fellowship is with the Father and with His Son Jesus Christ" (1 John 1.3). What kind of a child would refuse to live in his father's house, or worse refuse to come to His Father's house, when He called him to come home to his house and stop living with the neighbor? No wonder they have no communion with Him.
The Manifestation of the Sons of God
All intimacy with God begins at the 'Lord's table,' which is the table of true 'Communion,' and it only takes place in the house of the Father and with the rest of His sons and daughters. The first thing Jacob did after the Creator pronounced him 'Prince with God' was reconcile his relationship with Esau, his brother. As the final hour human history unfolds, God is raising up and releasing a level of power and authority that has never been seen before. He is unveiling what all of creation has been waiting for since the resurrection of Jesus Christ ― The arrival of the Sons of God, His holy princes, who will manifest the matchless brilliance of the Bride of Christ, the glorious church without spot6 or wrinkle.
Romans 8.19
For the earnest expectation of the creation eagerly waits for the revealing of the sons of God.
Notes
1. John 14.6
2. Hebrews 11.17-19
3. Eph. 5.32,33
4. John 6.65,66
5. Genesis 32-33
6. Ephesians 5.27
For more resources, visit www.jonathanblais.com
If you like what you read, please take a moment and help us to bring the life-changing word of God to more people! There is no contribution too small, thank you so much!
Become a subscriber and get the following benefits as well other perks:
Email notification of all published blogs, podcasts & videos
Access to all published blogs
Access to all published podcasts
Access to all exclusive subscriber-only paid
Why not share this article with a friend!
© L. Jonathan Blais 2022 All rights reserved. Scripture taken from the New King James Version®. Copyright © 1982 by Thomas Nelson. Used by permission.
1/1